This next year we have ambitious goals and we need your help to achieve them. Learn more about each of our top three goals below and help us to achieve our mission to spread the wisdom of Kabbalah and to create positive change in the world.
Connect with More Students
Each year we introduce thousands of new students to the teachings of Kabbalah through our foundational Kabbalah 1 course. This coming year, we're aiming to increase our reach! For two decades The Kabbalah Centre has been changing lives through our foundations course, Kabbalah 1. Of the many activities that the Centre undertakes, the teaching of Kabbalah 1 is one of the most central to our mission. By supporting the Kabbalah 1 experience you are making a direct and perceivable impact on lives around the world.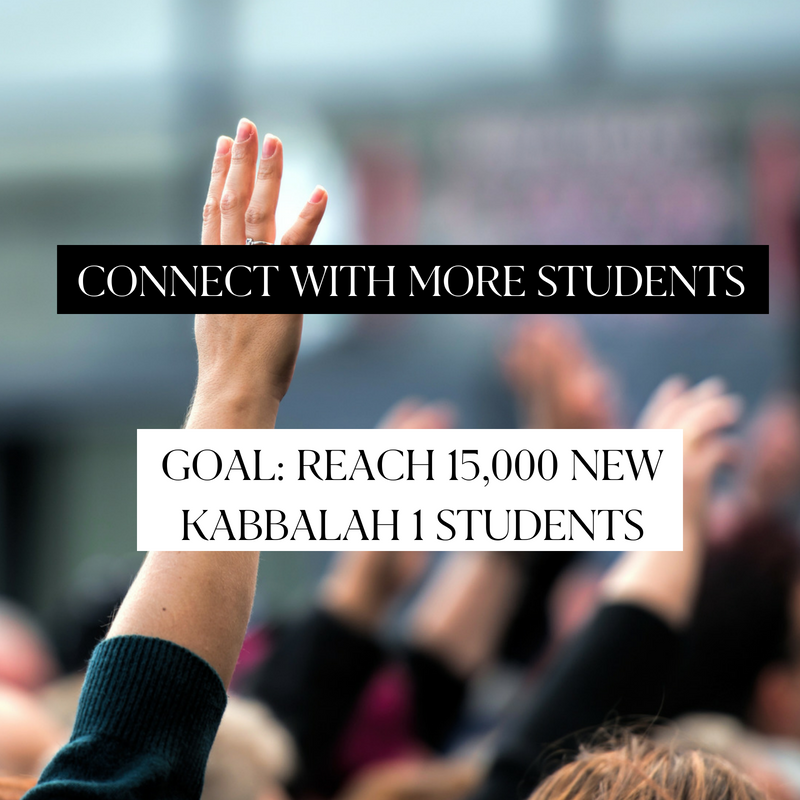 Kabbalah One on Demand
This year, we're going to unlock the last barrier to reaching one million students with the life changing wisdom of Kabbalah by launching KabbalahOne.com. This beautiful and easy to use platform will bring virtual students into the classroom experience like never before! This is a master class platform built exclusively for teaching Kabbalah. More advanced than Masterclass.com and TED.com and focused on highly-produced, sharable, digestible content and comprehension tracking, this new platform will be the entry point for all distance learning and the key to reaching our million-student marker. Your support enables our digital growth toward reaching students in a dozen new languages.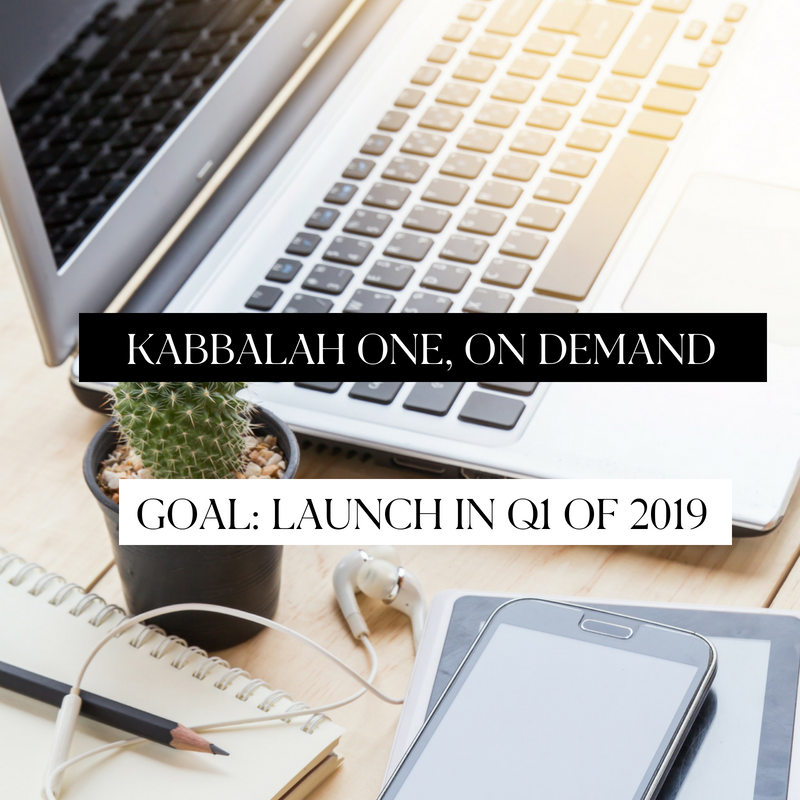 Share Thousands of Zohars
We've distributed tens of thousands of Zohars worldwide, and there are still many places around the world which can benefit from its powerful energy. This year, we're expanding our Zohar Project to distribute more Zohars than ever. We'll be making Zohars available to more communities through mail order and now online by making Zohar.com free for the world. The Zohar Project organizes teams of Kabbalah Centre volunteers to share the Zohar and perform local community service acts with our Kabbalah Centre Charitable Causes partners. Your support allows more volunteers to share more Zohars with communities that need it.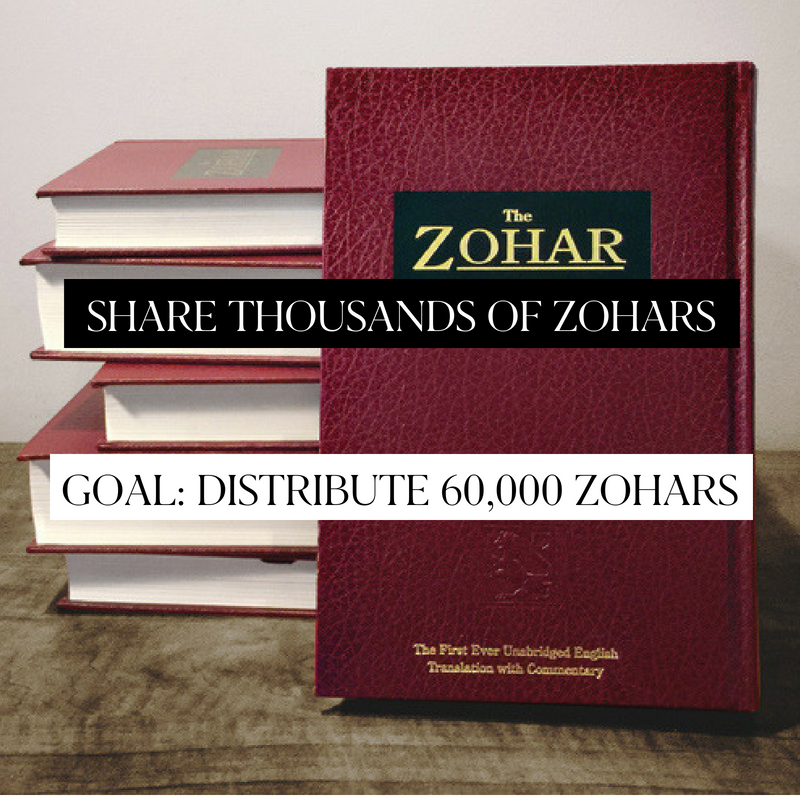 Help us reach these goals and many others
by considering a gift to The Kabbalah Centre.
Donate