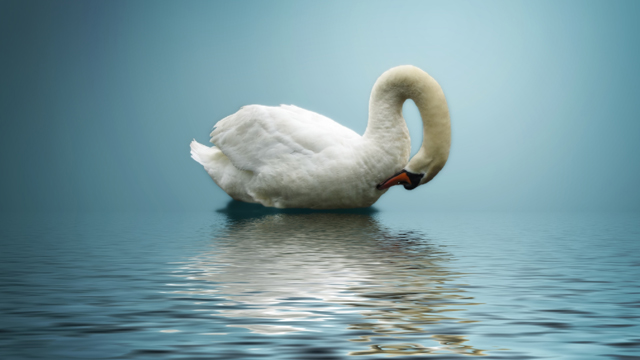 You're late for work. In a mad rush you scramble to collect your things–jacket, coffee, keys–only to find that your cell phone has gone missing. You rifle through the papers on your desk, scan the room, and retrace your steps from the past 30 minutes. Nothing. You begin to panic. Where is it?
Finally, you spot it. There it is on the kitchen counter, exactly where you left it. And exactly where you're sure you looked twice.
It's funny how we have a way of overlooking the obvious, especially when we are on the hunt. But it's not just car keys and sunglasses that go hiding in plain sight. We can also miss more significant things, like love or beauty, and spend years, even decades, longing to attain these things.
Perfection is no different. When it comes to setting goals for ourselves, even spiritual ones, we tend to strive for perfection. We believe that when we finally achieve it, things will be different. Kabbalists warn against this misconception. The Midrash explains that when pain, suffering, and death are finally removed forever, life won't be any different. We will simply see life through new eyes. Likewise, when we achieve our spiritual goals, nothing new will appear; we will simply be able to see what was there all along.
Of course, setting goals that urge us to strive for a better life are helpful in achieving fulfillment. But the act of chasing perfection not only clouds our vision, but prevents us from connecting to the Light. Instead of working towards perfection, we would do better to aim to remove the illusion preventing us from seeing perfection in the world as it is, flaws and all.
Kabbalists teach that within each of us is the perfect Light of the Creator, that we are perfect as we are created. Michael Berg points out, "The Midrash says that this change will occur in an instant. How can this be when there is still so much work to do in our world? Because perfection is already here."
When we don't see perfection in our everyday lives, it is only because we are caught up in the illusion. By shifting our consciousness, we can begin to see the beauty in a cracked vase, a withering flower, or chipped paint. We can begin to remove the veil hiding perfection from plain view by noticing when we criticize ourselves and others. Remember, our flaws are not our true selves, but masks preventing us from seeing our own perfection. Shift your critical thoughts towards the positive. Try to see beyond the illusion and notice the good, that is, the perfection in others.
"No matter what happens in our lives," says Michael Berg, "no matter what someone does to us, no matter what we think of ourselves, perfection underlies it all…We have to realize that perfection exists now. We are perfect. The perfection of the world is here now. Our work is simply to remove the illusion that tells us otherwise. And the best way to do it is together. As one."