How To Transform This Week: The Healing Power of Laughter
Kabbalah Centre

January 27, 2020
Laughter can save us from ego. It can even save us from ourselves. This week, let your joy of life be unshakable. When the sun shines on your day, laugh, and when darkness falls, laugh louder. Laughter creates an energy in the world that can makes it just a little brighter because we are in it.
Here are 7 resources to help you:
---
1. There is no way to happiness. Happiness is the way.
4 Ways to Find Joy Every Day
Article by The Kabbalah Centre
---
2. Laughter heals. For that which we can laugh at, can no longer hurt us.
The Power of Laughter
Article by Karen Berg
---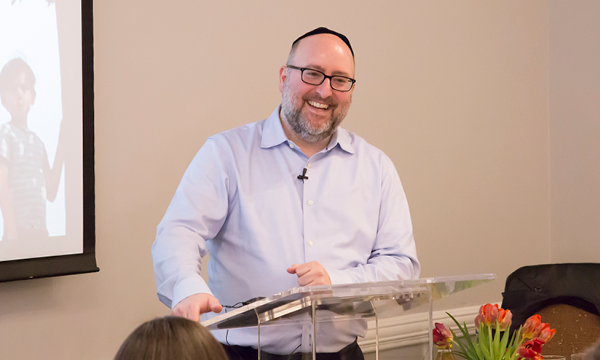 3. We each have within us an endless well of joy. Our spiritual work is to take the time to delve into it.
The Divine Gift of Joy
Video with Michael Berg
---
4. We will never become free of our ego until we are able to laugh at it.
Making Fun of Ourselves
Article by Michael Berg
---
5. Our spiritual work may be imperative, but that doesn't mean it needs to be so serious.
Finding Joy In Your Spiritual Work
Article by Monica Berg
---
6. To have joy unconditionally is the secret of protection.
Joy Is the Secret for Protection
Video with Eitan Yardeni
---
7. The only way to remove chaos is to know that chaos does not exist.
Removing Chaos
Article by Rav Berg
---
Want more inspiration?
Click here for articles and videos on this week's portion: Bo