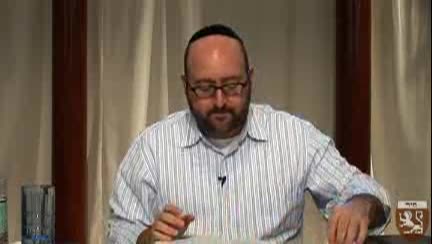 You must have a
Premium Membership
to access this content.
Click here to upgrade your account.
Published: November 20, 2013
Originally recorded: September 24, 2008
---
Lesson Highlights
Arvut: Moses' offer to take responsibility for others

Breaking our heart of stone: the space between understanding and action

Blessigs through responsibility for others

Real prayer and becoming enveloped by the Creator

Lecha Dodi: removing blockages from our heart and soul

Awakening the desire to repair our damage to the world

The Creator's support for teshuvah

Real teshuvah: going beyond our capability
---
Lesson Description
The portion of Nitzavim always falls before Rosh Hashanah. On this Shabbat Moses provides each of us with an opportunity to chose to be responsible for others. As Michael reveals, when our worries are the worries of the Creator, we are taken care of. Join Michael as he reveals powerful insights about how we can use this last week of the month of Virgo to prepare for Rosh Hashanah and create the year we are hoping to experience.
---
About This Course
Join Michael Berg, co-director of The Kabbalah Centre as he imparts teachings from the greatest kabbalists of history in these powerful lessons on the gifts and energy each week presents us with.
---
Course Instructors