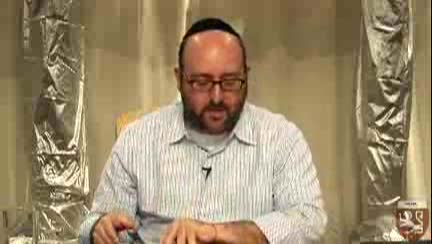 You must have a
Premium Membership
to access this content.
Click here to upgrade your account.
Published: November 20, 2013
Originally recorded: December 17, 2008
---
Lesson Highlights
Birth of the seed of Mashiach

What we think of ourselves is the Light we will manifest

Strengthening our certainty in ourselves as a channel for the Light of the Creator

What we give over

The seed of the Final Redemption and falling into silliness and distractions

Knowing we cannot bring the redemption and begging the Creator to bring the redemption

The danger of seeing the bad in others

Seeing the good and maintaining a shield of protection
---
Lesson Description
Join Michael as he reveals how the portion of Vayeshev contains the seed of the Final Redemption and how we can become powerful channels of Light, but must remember to beg for the Creator's assistance in removing pain and suffering from our world.
---
About This Course
Join Michael Berg, co-director of The Kabbalah Centre as he imparts teachings from the greatest kabbalists of history in these powerful lessons on the gifts and energy each week presents us with.
---
Course Instructors