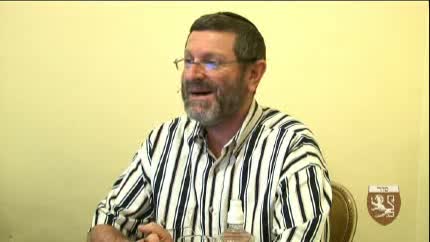 You must have a
Premium Membership
to access this content.
Click here to upgrade your account.
Published: December 5, 2013
Originally recorded: May 17, 2009
---
Lesson Highlights
Eliminating negative people

Three phases of Creation: returning to endless fulfillment

A slow process: Time and Mercy

Pleasure, pain and suffering

Accelerating our process

The end of the process

Why we are studying Kabbalah

Purpose of pain and suffering

Wake up calls
---
About This Course
In Rav Ashlag's article On World Peace, Rav Ashlag reveals the four elements that we need to create peace in the world: Mercy, Truth, Righteousness and Peace. During this series of classes, Meir Yeshurun explores what Rav Ashlag reveals about how humanity can live together as a global community.
---
Course Instructors