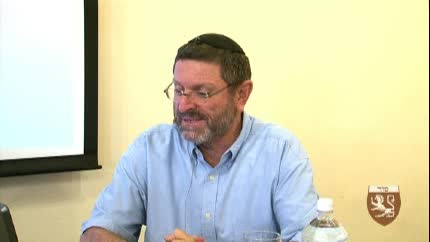 You must have a
Premium Membership
to access this content.
Click here to upgrade your account.
Published: December 6, 2013
Originally recorded: July 26, 2009
---
Lesson Highlights
Interconnectedness of the World

The purpose of chaos: to realize life is not random and awaken us

Events first, understanding second or understanding cause and effect

Conflict among Mercy, Truth, Righteousness, Peace

Truth and lies

Justice and peace

The system of Mercy

Equality: we all have a tikun process

The difficulty of success, fame and money

Peace or Righteousness

The spiritual system of the Torah: connecting to the Light

Assembling the puzzle and not giving up
---
About This Course
In Rav Ashlag's article On World Peace, Rav Ashlag reveals the four elements that we need to create peace in the world: Mercy, Truth, Righteousness and Peace. During this series of classes, Meir Yeshurun explores what Rav Ashlag reveals about how humanity can live together as a global community.
---
Course Instructors