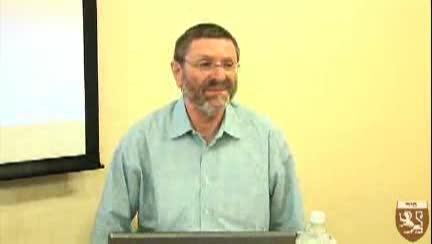 You must have a
Premium Membership
to access this content.
Click here to upgrade your account.
Published: December 6, 2013
Originally recorded: October 25, 2009
---
Lesson Highlights
Mandatory work and voluntary work

Voluntary work creates wealth to support countries lagging behind

Creating the physical and spiritual infrastructure

Level of commitment to the community

Communities based on the spiritual laws of the universe

Understanding and internalizing the system

The problem of leaders

The Final Redemption will come from below

No miracle that can open our consciousness

Certainty is acquired by doing the work

Spirituality is not free

Peace and politics

The flaw of democracy: the minority is not satisfied

The role of religion (da'at)

Peace inside creates world peace

Life without need
---
About This Course
In Rav Ashlag's article On World Peace, Rav Ashlag reveals the four elements that we need to create peace in the world: Mercy, Truth, Righteousness and Peace. During this series of classes, Meir Yeshurun explores what Rav Ashlag reveals about how humanity can live together as a global community.
---
Course Instructors