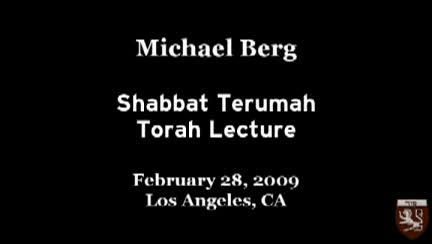 You must have a
Premium Membership
to access this content.
Click here to upgrade your account.
Published: December 31, 2013
Originally recorded: February 27, 2009
---
Lesson Highlights
We do not know

Power of Desire

Complete and Pure Desire
---
Lesson Description
This lecture recorded on Shabbat Terumah gives us the ability to awaken a true desire. Many times we don't understand when things don't go according to our plan. As Michael explains, these moments are opportunities for us to get to where we ultimately need to be, however, it depends on our consciousness with the situation. Our desire is the key to becoming a resting place for the Light of the Creator, but it must be a complete and pure desire which is the greatest gift of this shabbat.
---
About This Course
One of the major spiritual connections kabbalists make on the Sabbath is the reading of a weekly Bible portion. These consciousness lectures present lessons on each week's portion to elevate our consciousness and create awareness of the spiritual energy and gifts that are available through the reading of a Torah Scroll. With greater awareness and an awakened consciousness, we can connect to the Light revealed each week and use it as support in our ongoing spiritual work.
---
Course Instructors