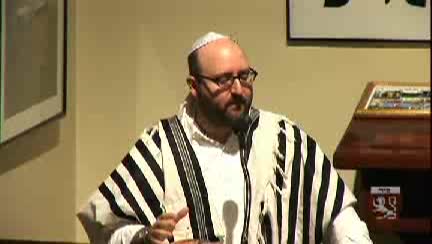 You must have a
Premium Membership
to access this content.
Click here to upgrade your account.
Published: January 2, 2014
Originally recorded: June 5, 2009
---
Lesson Highlights
Living a renewed life
Rav Ashlag's revelation on humility
---
Lesson Description
In our spiritual work we have a choice; we can choose to be spiritual people or we can dig even deeper and choose greater challenges and connect to the level known as chanukah where we merit all of the Light that is waiting for us. Shabbat Beha'alotcha provides us with the support to make this choice and experience a greater revelation of Light in our lives. Michael also reveals Rav Ashlag's profound teaching on humility and how any person can merit having Moses come to them and teach them.
---
About This Course
One of the major spiritual connections kabbalists make on the Sabbath is the reading of a weekly Bible portion. These consciousness lectures present lessons on each week's portion to elevate our consciousness and create awareness of the spiritual energy and gifts that are available through the reading of a Torah Scroll. With greater awareness and an awakened consciousness, we can connect to the Light revealed each week and use it as support in our ongoing spiritual work.
---
Course Instructors