השיעור השבועי עם מיכאל ברג
פרשת בא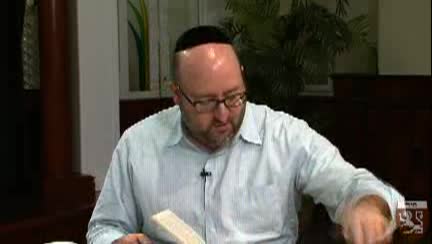 You must have a
Premium Membership
to access this content.
Click here to upgrade your account.
Published: January 22, 2014
Originally recorded: January 5, 2011
---
About This Course
שיעור הקבלה השבועי הוא שיעור שמעביר מיכאל ברג לתלמידי המרכז לקבלה ברחבי העולם פעם בשבוע. השיעור מועבר בשפה העברית ועוסק בפרשת השבוע הקרובה על פרשנותה הקבלית, המודעות שמעניקה לנו אותה פרשה, והאנרגיה אליה ניתן להתחבר באותה שבת. ספר בראשית ספר שמות ספר ויקרא ספר במדבר ספר דברים ספר בראשית שם אורך (דקות) מחיר.
---
Course Instructors
Course Playlist