Семинары по праздникам 2016
Семинар Шавуот: Энергия исправления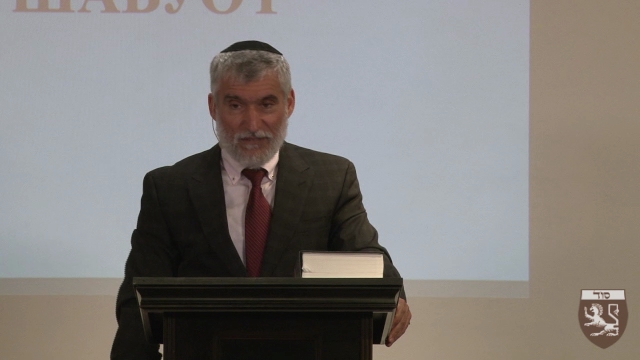 You must have a
Premium Membership
to access this content.
Click here to upgrade your account.
Published: April 26, 2017
Originally recorded: May 30, 2016
---
Lesson Highlights
Особенность зоны времени Шавуот (""семь недель"")
Гмар Тикун (окончательное исправление) для всего мира
Самые большие проблемы — возможность раскрыть самый большой Свет
Испытания Света
Кетер: Я — Ничто
Отпустить все, чтобы получить все
Семь чистых дней
История Шавуот
Инструменты Шавуот
Близость и единство со всеми
Решить, за что мы готовы идти до конца
---
Lesson Description
Каббалисты подходят к празднику Шавуот с сознанием устранения негативности и проявления благословений с помощью соединения с уникальным источником Света, который доступен нам только один день в году – это непостижимый Свет Кетера. В этом семинаре Элияу Ярдени делится с нами практическими рекомендациями о том, как мы можем подключиться к мощной энергии исправления в ночь Шавуот и получить способность «идти до конца».
---
About This Course
В течение года нам предоставляется возможность подключиться к разным видам мощной духовной энергии. Пробуждая свое сознание и раскрывая возможности, доступные в особые зоны времени каббалистического календаря, мы можем не только улучшить качество своей жизни, но также создать позитивные перемены и продолжительное наполнение для себя и всего мира.
---
Course Instructors