Kabbalah 1
Pay What You Can
Discover the foundations of Kabbalah with Marcus Weston.
Live Interactive Webinar (English) beginning Wednesday, May 27.
Kabbalah is the power, the structure, and the root of all things. Immerse yourself in the spiritual study that has improved millions of lives around the world. Kabbalah reveals how things happen, and more importantly, why things happen. Join us for 10 classes to teach you the fundamentals of Kabbalah, and how to integrate its spiritual principles into your everyday life.
Throughout this journey, you will learn:
How to overcome being reactive and shift to a higher consciousness.
How to enhance the quality of your relationships with family and friends.
How to connect with prosperity and abundance.
How to transform feelings of hopelessness into actions of empowerment.
Practical daily tools to fuel physical, emotional, and spiritual wellbeing.
How to manifest your potential and reveal your soul's ultimate purpose.
We understand the importance of staying spiritually connected from home during this time. This has inspired us to offer this course for a limited time on a pay-what-you-can basis.
Wednesdays at 7:00pm BST / 8:00pm CEST / 9:00pm MSK / 2:00pm EDT / 11:00am PDT from May 27 to August 5, 2020.
This 10-week course will be an interactive webinar on Zoom. Each session will be recorded and available within 24 hours.
---
About Your Teacher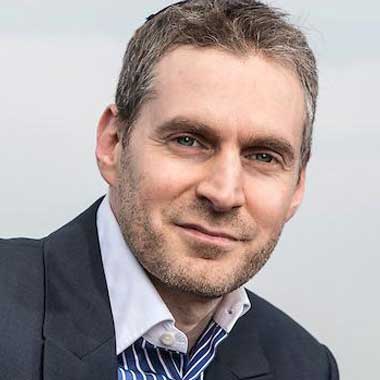 Marcus Weston is an international speaker and mentor to leaders in the fields of business, politics, show-business and sport. Marcus began a career in international finance working for the likes of Citibank and Goldman Sachs. Setting up his own consulting practice, he successfully experienced how core values can unlock huge business growth and revenues. Over time, Marcus sold his business to devote himself full-time to teaching Kabbalah in 2001, his passion being to change the consciousness and culture of the workplace to unleash new levels of purpose and performance.
Read more.