Kabbalah 1
Pay What You Can
Discover the foundations of Kabbalah.
Live Interactive 6 Week Webinar with Eitan Yardeni starting Wednesday, Sept. 9
You can still register to join the full course! Class 1 recording will be provided following sign-up.
Kabbalah is the power, the structure, and the root of all things. Immerse yourself in the spiritual study that has improved millions of lives around the world. Kabbalah reveals how things happen, and more importantly, why things happen. Join us for 6 classes to teach you the fundamentals of Kabbalah, and how to integrate its spiritual principles into your everyday life.
Throughout this journey, you will learn:
How to overcome being reactive and shift to a higher consciousness.
How to enhance the quality of your relationships with family and friends.
How to connect with prosperity and abundance.
How to transform feelings of hopelessness into actions of empowerment.
Practical daily tools to fuel physical, emotional, and spiritual wellbeing.
How to manifest your potential and reveal your soul's ultimate purpose.
We understand the importance of staying spiritually connected from home during this time. This has inspired us to offer this course for a limited time on a pay-what-you-can basis.
Wednesdays at 7:30pm EDT / 4:30pm PDT from September 9 to October 14, 2020.
This 6-week course will be an interactive webinar on Zoom. Each session will be recorded and available within 24 hours.
---
About Your Teacher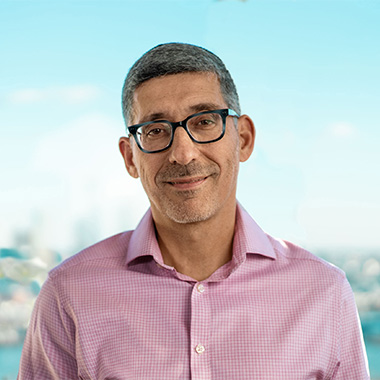 Eitan is an ordained rabbi who studied personally with Rav Berg, and he has played a major role in the globalization of Kabbalah since 1985. He shares this knowledge from his heart as it dramatically altered his view of life, and gave him direction and purpose; he knows Kabbalah can have the same influence on others. Eitan has taught in Jerusalem, Los Angeles, Toronto, Mexico, London and Florida. As a senior instructor, he helped found The Kabbalah Centre in Toronto, in addition to assisting in the opening of several other key locations throughout North America.