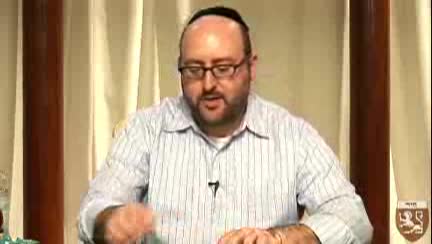 You must have a
Premium Membership
to access this content.
Click here to upgrade your account.
Published: November 20, 2013
Originally recorded: November 4, 2008
---
Lesson Highlights
Aspiring to be like Abraham: understanding life as a constant spiritual battle that brings us joy

Desiring the strength to fight against the current every day

Speaking the Creator's words

Everything is from the Creator

Every soul has a connection to the Torah: our spiritual work elevates others
---
Lesson Description
The story of Abraham begins in the portion of Lech Lecha and we learn that Abraham was driven to care for others at any expense. Join Michael as he reveals how we can benefit from the assistance of Abraham and live every day as a spiritual battle that brings us joy as well as understand how our spiritual work helps others elevate and how we can speak the Creator's words.
---
About This Course
Join Michael Berg, co-director of The Kabbalah Centre as he imparts teachings from the greatest kabbalists of history in these powerful lessons on the gifts and energy each week presents us with.
---
Course Instructors