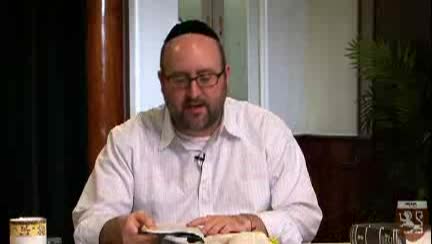 You must have a
Premium Membership
to access this content.
Click here to upgrade your account.
Published: November 26, 2013
Originally recorded: February 16, 2011
---
Lesson Highlights
Borrowing perfected vessels

The illusion of falling

The secret of the 'bond of the Creator': never changing from our essence
---
Lesson Description
The portion of Ki Tisa contains the story of the Golden Calf, the moment that the perfection and state of immortality that was revealed at the Revelation at Mount Sinai was lost. Join Michael as he reveals why the Creator would allow this illusionary fall to take place and how we can connect with the Creator's vision of each of us as a perfected being and gain the full assistance of the Light of the Creator through the secret of the 'Bond of the Creator'.
*Michael begins this lesson by referring to Rav Brandwiein's "Letter 22" to Rav Berg which can be found in the book: Beloved of My Soul
---
About This Course
Join Michael Berg, co-director of The Kabbalah Centre as he imparts teachings from the greatest kabbalists of history in these powerful lessons on the gifts and energy each week presents us with.
---
Course Instructors